Message from RISD Chairperson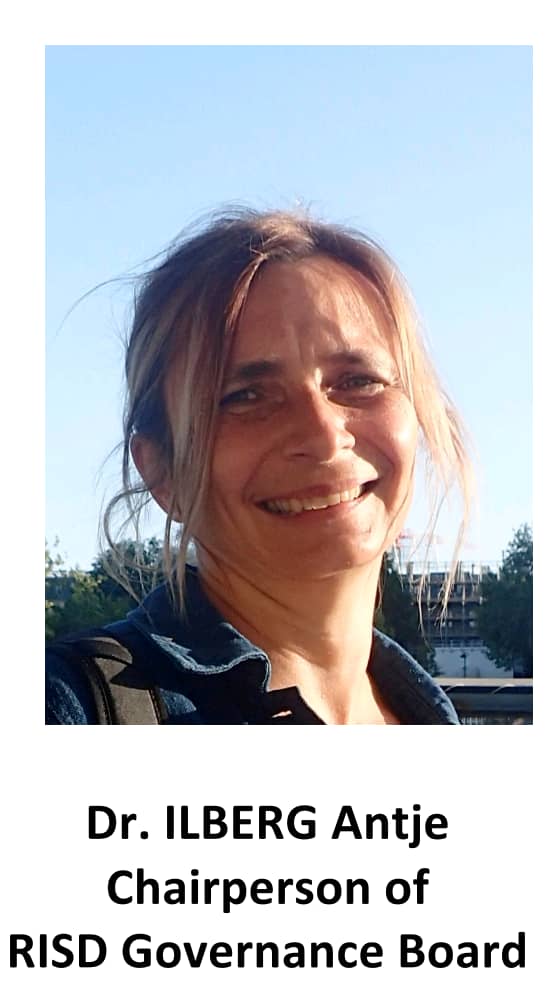 On behalf of the Board and RISD's staff, I take this opportunity to introduce myself as the new Chairperson of the governance board, since October 2021. I am happy to join RISD after its solid 24 years of existence since its inception in 1997, and after I have closely known it for the past 17 years with lots of admiration and shared passion. I count myself very honoured to be part of the RISD family.
RISD's success is rooted in the compassionate relationship it has with the beneficiaries of its initiatives and activities, with friends and partners both locally and globally. These are the relationships that I wish to build on, and continue working and advancing together.
My formal engagement starts with an exciting moment of jointly developing the new strategic orientation for the period 2022-2026. Whereas I commit to champion its implementation, I count on our staff in the office and in the field, beneficiaries and partners for its success. The overall theme for the coming five years is "Balanced societal and inclusive development under sustainable use of land." RISD will continue mediating land related disputes as its primary motivation and niche area. The disputes over land we take seriously come with the various forms of development that society is undergoing in rural, urbanising and urban areas, while it does not stand still and strives for high achievements.
Among the motivations to join RISD is the support we may jointly give to grassroots initiatives to actively improve their living conditions. We commit to encourage and support self-motivated initiatives by providing access to expertise and information. The expertise needed may regard not only access to mediation of disputes arising in development, but also access to planning support and to knowledge of the legal and admirative frameworks to enable navigating through development processes and all legal requirements. No-one shall be left behind excluded from participation in a formal realm and formal processes for any social or economic reason; No-one needs to live informally with the available policies and laws. RISD, within this framework also supports women, vulnerable and disadvantaged people and promotes equality and inclusiveness. RISD, when mitigating development driven disputes and supporting inclusive development, places its actions within the wider context of protecting our environment, biodiversity and climate, which in our traditions has been respected as the basis of functional livelihood.
RISD will continue to be guided by a culture of transparency, accountability, equality, and justice. We will embrace partnership, networking and open-door management, that has characterised its work since it was established. I am very excited to be part of RISD team and count on you friends, partners and beneficiaries to walk on this path together and contribute to the success of our ambitious agenda and to a balanced livelihood for all.
Dr. ILBERG Antje